Masculine Identity: A Journey Towards Deeper Understanding
In our society, masculine identity has long been associated with strength, stoicism, and dominance. Men are often expected to embody these characteristics, suppressing their emotions and conforming to societal norms. However, this traditional understanding of masculinity is limiting and can have detrimental effects on individuals and society as a whole. It is time to rethink and redefine what it means to be masculine.
In this article, we will explore the concept of masculine identity and discuss the need to break free from toxic masculinity and outdated gender roles. We will delve into topics such as gender equality, gender stereotypes, and the importance of embracing vulnerability. By doing so, we hope to empower individuals and foster a more inclusive society where everyone can express their authentic selves.
The Dangers of Toxic Masculinity
Toxic masculinity refers to harmful behaviors and attitudes associated with the traditional notion of masculinity. It encourages men to suppress their emotions, assert dominance over others, and conform to rigid gender roles. This toxic ideology not only limits a man's ability to express himself but also perpetuates harmful power dynamics and gender inequalities.
For instance, the pressure to be tough and unemotional often results in men struggling to communicate their feelings and seek support, leading to mental health issues such as depression and substance abuse. Additionally, toxic masculinity contributes to violence and aggression, as men are expected to resolve conflicts through dominance and aggression rather than peaceful means.
It is essential to recognize and challenge these harmful aspects of masculinity to create a more compassionate and egalitarian society. By breaking free from toxic masculine norms, individuals can embrace healthier, more fulfilling relationships and contribute to a more peaceful and inclusive world.
Redefining Gender Roles and Embracing Equality
Gender roles are societal expectations based on one's sex and are deeply ingrained in our culture. Historically, men have been assigned roles of power, dominance, and authority, while women have been relegated to nurturing and submissive positions. These traditional gender roles not only limit individual potential but also perpetuate gender inequalities.
It is important to challenge these rigid gender roles and work towards creating a more egalitarian society. Gender equality goes beyond simply treating men and women the same. It involves dismantling the systemic barriers and biases that hinder individuals from reaching their full potential, regardless of their gender.
Efforts towards achieving gender equality can take many forms, including education, legislation, and cultural shifts. By encouraging diversity and inclusivity in all aspects of life, we enable individuals to embrace their authentic selves and contribute fully to society.
We must also recognize the importance of intersectionality in discussions around gender equality. Discrimination and inequality affect individuals differently based on their race, ethnicity, sexual orientation, and other intersecting identities. To promote true gender equality, it is crucial to address these intersectional disparities and uplift marginalized voices.
Breaking Stereotypes: Embracing Vulnerability and Empathy
Stereotypes play a significant role in shaping our perception of masculinity. Men are often expected to be strong, independent, and invulnerable, while any display of vulnerability is seen as a weakness. However, this rigid understanding of masculinity prevents men from developing meaningful connections and fully experiencing the range of human emotions.
Embracing vulnerability and empathy is not a sign of weakness but rather a strength. It allows for deeper connections, fosters emotional intelligence, and promotes mental well-being. By challenging these stereotypes and embracing vulnerability, men can break free from the constraints of toxic masculinity and forge more authentic and fulfilling relationships.
Empathy is another essential aspect of redefining masculine identity. The ability to understand and share the feelings of others is crucial for building compassionate and inclusive communities. By cultivating empathy, we promote understanding, respect, and cooperation, creating a harmonious society for all.
Androgyny: Embracing the Blur of Gender Boundaries
Androgyny refers to the blending of masculine and feminine traits and characteristics. It challenges the binary understanding of gender and embraces the idea that gender is fluid and does not fit into strict categories. By rejecting traditional gender norms, individuals can explore and express their authentic selves.
Embracing androgyny offers a powerful means of breaking free from the constraints of traditional masculinity and femininity. It allows individuals to explore and develop a unique identity that transcends societal expectations and celebrates their inherent complexity.
Empowering Examples and Actions
The journey towards rethinking masculine identity and promoting gender equality involves both individual and collective efforts. Here are some empowering examples and actions that can help drive change:
1. Education and Awareness
Education plays a vital role in challenging stereotypes and promoting understanding. By incorporating gender studies and inclusive curricula, we can provide individuals with the knowledge and tools to critically analyze and challenge societal norms. Additionally, creating safe spaces for open discussions can help break down barriers and foster empathy and understanding.
2. Encouraging Emotional Expression
Men should be encouraged to express their emotions openly and develop emotional intelligence. This can be achieved through emotional education, therapy, and support networks. By creating a culture that embraces emotional expression, we can break the stigma surrounding men's mental health and promote holistic well-being.
3. Celebrating Gender Diversity
Celebrating individuals who defy traditional gender norms and embracing gender diversity is crucial for creating a more inclusive society. By highlighting diverse role models and amplifying their stories, we can challenge stereotypes and inspire others to embrace their authentic selves.
4. Challenging Media Representations
The media plays a significant role in shaping societal norms and perceptions. By challenging gender stereotypes in media and promoting diverse and inclusive representations of masculinity, we can create a more nuanced understanding of what it means to be a man. This can involve supporting and consuming media that showcases a range of masculinities and amplifying LGBTQ+ voices.
5. Engaging Men as Allies
Men have a crucial role to play in promoting gender equality. By actively supporting and advocating for women's rights, challenging toxic masculine behaviors, and amplifying marginalized voices, men can contribute to dismantling patriarchal systems and fostering a more equitable society.
Frequently Asked Questions
What is toxic masculinity?
Toxic masculinity refers to harmful behaviors and attitudes associated with traditional masculinity. It includes the suppression of emotions, dominance, and the perpetuation of gender stereotypes. These harmful ideologies contribute to violence, aggression, and mental health issues among men.
How can we promote gender equality?
Promoting gender equality involves challenging gender norms, dismantling systemic barriers, and actively advocating for equal rights. It requires education, awareness, and the inclusion of diverse perspectives. By creating inclusive environments and empowering individuals, we can work towards a more egalitarian society.
What is the importance of embracing vulnerability?
Embracing vulnerability is essential for building meaningful connections, developing emotional intelligence, and promoting mental well-being. It allows individuals to connect on a deeper level, break free from societal expectations, and foster empathy and understanding.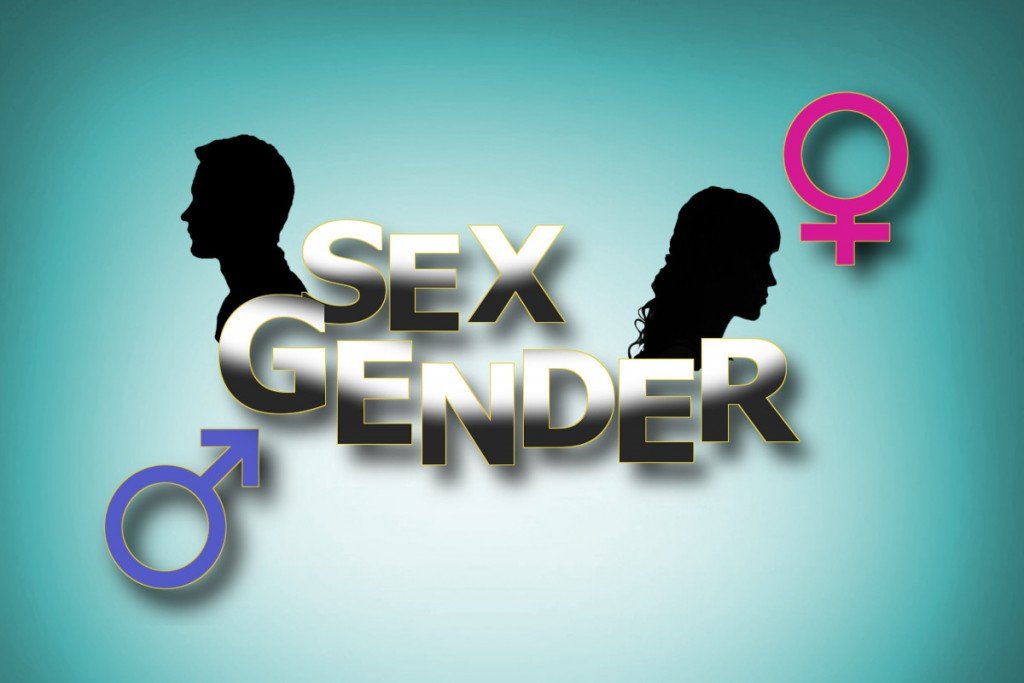 Introduction
Gender equality is a topic that has gained significant attention in recent years. While there is still much work to be done, progress towards achieving equal rights and opportunities for all genders has been made in various parts of the world. Across different cultures, there are surprising examples of gender equality that challenge stereotypes and empower individuals.
In this article, we will explore eight unexpected examples of gender equality in different cultures. These examples will highlight the importance of understanding toxic versus healthy masculinity, breaking gender norms, and promoting gender equality. Let's dive into these fascinating examples and gain a deeper appreciation for the diverse ways in which gender equality is being pursued globally.
1. Nordic Countries - Leading the Way
The Nordic countries, including Sweden, Norway, Finland, Denmark, and Iceland, consistently rank among the top countries in terms of gender equality. These countries have implemented progressive policies and cultural norms that promote equal rights and opportunities for all genders.
In the Nordic countries, gender equality is ingrained in society from an early age. Both men and women are encouraged to pursue careers and participate in household duties. Parental leave policies allow both parents to take time off work to care for their children, promoting an equal division of childcare responsibilities.
Furthermore, the Nordic countries have implemented legislation to address the gender pay gap and promote women's representation in leadership positions. These proactive measures continue to inspire and set an example for other nations striving for gender equality.
2. Bhutan - The Land of Equal Inheritance
Bhutan, a small Himalayan country in South Asia, is known for its Gross National Happiness (GNH) philosophy, which emphasizes holistic well-being. In Bhutan, gender equality extends to property inheritance rights.
Traditionally, property inheritance in Bhutan was exclusively passed down to male heirs. However, in recent years, there have been significant changes in legislation to promote equal inheritance rights for both sons and daughters.
This shift towards equal inheritance rights has empowered women and challenged traditional gender roles. It has provided women with the opportunity to become landowners and assert their rights in society.
3. Rwanda - Pioneering Political Representation
Rwanda, a small landlocked country in East Africa, has made remarkable progress in terms of women's political representation. The country ranks first in the world for the percentage of women in parliament.
After the genocide in 1994, where an estimated 800,000 people were killed, Rwanda underwent significant social and political transformations. As part of the recovery process, efforts were made to include women in decision-making processes and rebuild the nation with a more inclusive approach.
Rwanda established a quota system that mandates at least 30% of parliamentary seats to be held by women. Currently, women make up over 60% of the Rwandan parliament, demonstrating the country's commitment to gender equality and women's empowerment.
4. Thailand - Embracing the Third Gender
Thailand is known for its acceptance and recognition of the third gender, known as the "kathoey" or "ladyboys." Kathoey individuals are transgender women, often born biologically male but identifying and living as women.
In Thai culture, kathoey individuals are widely accepted and embraced. They can be found in various professions, including entertainment, fashion, and beauty industries. The Thai society's acceptance of the third gender challenges traditional gender norms and fosters a more inclusive and diverse understanding of gender identity.
5. Canada - Gender-Equal Cabinet
In 2015, Canada made headlines for its gender-equal cabinet. As Prime Minister Justin Trudeau took office, he made a deliberate effort to ensure his cabinet was composed of an equal number of men and women.
This move was a symbolic and practical step towards achieving gender equality in political representation. It demonstrated Canada's commitment to inclusivity and set an example for other nations to follow.
Canada's gender-equal cabinet continues to inspire activism and awareness around the importance of diverse representation in positions of power.
6. Japan - Breaking Stereotypes with Men's Make-up
In recent years, Japan has witnessed a rise in the popularity of men's make-up. The beauty industry in Japan has seen an increase in products marketed specifically towards men, challenging traditional gender norms surrounding beauty and self-expression.
This trend has captured the attention of both younger and older generations of men in Japan. Men's make-up has become a way for individuals to express their style, creativity, and embrace their own unique identity, free from societal expectations.
7. Kenya - The Rise of Women-Only Villages
In Kenya, women-only villages called "Umoja" are providing women with a safe space to escape gender-based violence and discrimination. These villages were established by women who had experienced violence and sought refuge and empowerment.
In Umoja villages, women are in charge of decision-making, and men are not allowed to reside. These spaces allow women to support one another, create economic opportunities, and challenge patriarchal norms prevalent in other parts of Kenyan society.
Umoja villages have not only provided a haven for women but have also sparked conversations and actions towards ending gender-based violence and promoting gender equality on a broader scale.
8. Indigenous Cultures - Embracing Androgyny
Many indigenous cultures across the globe have historically embraced androgyny and the existence of multiple genders. These cultures recognize that gender is not limited to male or female but encompasses a spectrum of identities.
For example, the Two-Spirit concept in various Indigenous cultures in North America acknowledges individuals who embody both masculine and feminine spirits. These individuals often hold revered roles within their communities and challenge the gender binary narrative.
By acknowledging and embracing the existence of multiple genders, indigenous cultures challenge the notion of a strict gender binary and promote equality and inclusivity.
Conclusion
These surprising examples of gender equality in different cultures highlight the importance of breaking stereotypes and promoting equal rights and opportunities for all genders. From the Nordic countries' progressive policies to Bhutan's equal inheritance rights, these examples show the diverse ways in which gender equality can be pursued and achieved.
By understanding toxic versus healthy masculinity, challenging gender norms, and promoting gender equality, we can continue to empower individuals and create a more inclusive and equal world for all. Let's celebrate these examples and strive to bring more light to the topic of gender equality.
Why is gender equality important?
Gender equality is important because it ensures that all individuals, regardless of their gender, have equal rights and opportunities in various aspects of life, including education, employment, and decision-making. Gender equality promotes a fair and just society where everyone can thrive and contribute to their full potential.
What is the difference between toxic masculinity and healthy masculinity?
Toxic masculinity refers to harmful behaviors and attitudes associated with traditional expectations of masculinity, such as aggression, dominance, and suppression of emotions. Healthy masculinity, on the other hand, promotes positive values and behaviors, including empathy, emotional intelligence, and respectful relationships. It encourages men to embrace their full range of emotions and reject harmful stereotypes.
Introduction
Gender stereotypes continue to persist in the workplace, often limiting opportunities for individuals based on their gender. Overcoming these stereotypes is essential for promoting workplace equality and creating a safe and inclusive environment for all employees. This article explores eight strategies for breaking gender stereotypes in the workplace, highlighting the importance of understanding toxic vs healthy masculinity, embracing androgyny, and empowering individuals to challenge gender norms.
1. Educate and Raise Awareness
One of the first steps in overcoming gender stereotypes in the workplace is to educate and raise awareness about the impact of these stereotypes. Organizations should provide training and workshops that help employees recognize and challenge their own biases. By fostering a culture of awareness, individuals can become more conscious of their behaviors and take steps towards creating a more inclusive work environment.
2. Encourage Gender-Neutral Policies
To break gender stereotypes, it is crucial to implement gender-neutral policies and practices in the workplace. This includes ensuring equal pay, offering flexible work arrangements, and providing parental leave that is accessible to all genders. By removing gender-specific barriers and promoting equal opportunities, organizations can create an environment where individuals are judged on their skills and capabilities rather than their gender.
3. Promote Diversity and Inclusion
Embracing diversity and inclusion is essential for overcoming gender stereotypes. Organizations should actively work towards creating a diverse workforce that represents different genders, ethnicities, and backgrounds. This can be achieved by implementing inclusive hiring practices, providing equal opportunities for advancement, and creating a supportive work culture where individuals can bring their whole selves to work.
4. Challenge Gender Roles and Expectations
To break free from gender stereotypes, it is important to challenge traditional gender roles and expectations within the workplace. This can be done by encouraging individuals to pursue non-traditional career paths and by promoting leadership opportunities for all genders. Organizations should also provide mentorship and sponsorship programs that help individuals overcome gender-related barriers and achieve their full potential.
5. Foster Emotional Intelligence
Emotional intelligence is a valuable skill for overcoming gender stereotypes and promoting healthy workplace relationships. By fostering emotional intelligence, individuals can develop empathy, effectively communicate, and challenge societal expectations around gender norms. Organizations should invest in training programs that focus on developing emotional intelligence skills and creating a more inclusive work environment.
6. Provide Role Models and Mentorship
Having visible role models and access to mentorship can greatly help individuals overcome gender stereotypes and succeed in their careers. Organizations should actively promote diverse role models at all levels of the organization and provide mentorship programs that connect individuals with experienced professionals from different genders and backgrounds. This can inspire and empower individuals to challenge stereotypes and achieve their goals.
7. Embrace Androgyny
Embracing androgyny is another crucial strategy for overcoming gender stereotypes in the workplace. Androgyny refers to a combination of masculine and feminine qualities, creating a more inclusive and fluid understanding of gender identity. By challenging rigid gender norms and embracing the diversity of gender expressions, organizations can create an environment where employees feel comfortable expressing themselves authentically.
8. Champion Feminism and Equality
Lastly, organizations should champion feminism and equality to break down gender stereotypes. This involves promoting gender equality initiatives, supporting women's empowerment programs, and advocating for policies that dismantle systemic gender discrimination. By actively working towards gender equality, organizations can demonstrate their commitment to creating a fair and inclusive workplace.
Conclusion
Overcoming gender stereotypes in the workplace is a critical step towards creating a more inclusive and equitable environment. By implementing the strategies mentioned above, organizations can challenge traditional gender norms, empower individuals, and promote workplace equality. Together, we can create workplaces where every person has the opportunity to thrive, regardless of their gender.
Masculine vs Feminine - Empowering Equality: The Journey from Feminine to Masculine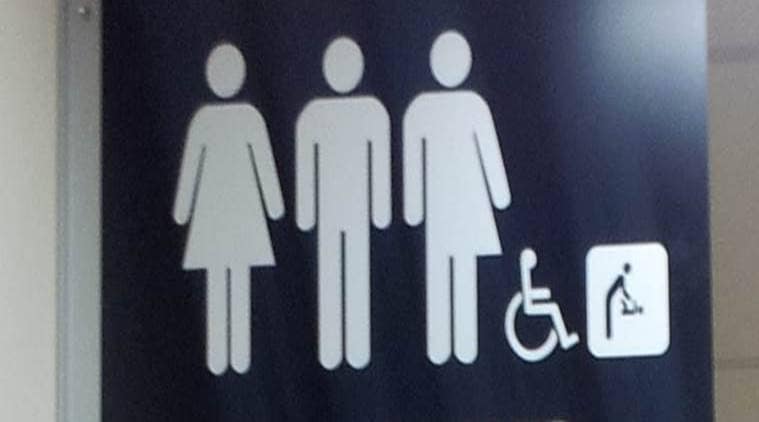 Masculine traits Empowering Equality: The Journey from Feminine to Masculine
More about Masculine vs Feminine: Relevant Articles
Role models: Celebrating Androgyny: Embracing Masculine & Feminine Identity
Empowering Equality: The Journey from Feminine to Masculine
© 2023 - Masculine vs Feminine All Rights Reserved.